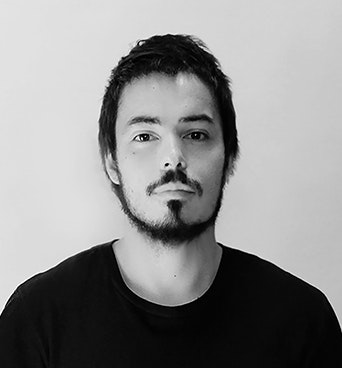 Creative Director with over 16 years of experience in the advertising industry.
Cristián's craft, passion and great ability to manage multiple projects at once has led him to generate highly relevant work for Fortune 500 brands, including Google, Uber, Toyota, Samsung, Walmart, Verizon, NDSS (Down Syndrome Society), The Olympic Games, Crest, Colgate, Miller Lite, Asics, Volvo and BMW among many others.
His work has been recognized at the most prestigious festivals around the world, including Cannes Lions, London International Awards, CLIO Awards, Art Directors Club, AD&D, ANDY Awards and New York Festivals among others, accumulating over 150 international awards.
Significant Recognitions / Awards:

2019 - Effie Awards 2019 - GOLD - Brand Experience - Live
2019 - Effie Awards 2019 - GOLD - Positive Change - Social Good
2018 - Cannes Lions - GOLD (C21 Restaurant - NDSS) Outdoor - Ambient
2018 - Cannes Lions- GOLD (Start Your Impossible - Toyota) PR
2018 - One Show - GOLD (C21 Restaurant - NDSS) Brand Entertainment - Online Film
2018 - One Show - MERIT (C21 Restaurant - NDSS) Brand Entertainment - Online Film
2018 - D&AD Impact Awards - WOOD PENCIL (C21 Restaurant - NDSS) Diversity & Inclusivity
2018 - London International Awards - GOLD (C21 Restaurant - NDSS) Non-Traditional - Live Events - Beyond Advertising
2018 - CLIO Awards - BRONZE (C21 Restaurant - NDSS) Public Relations - Special Event
2018 - AICP Awards - HONOREE (C21 Restaurant - NDSS) Public Service Announcement
2018 - AICP Awards - HONOREE (C21 Restaurant - NDSS) Concept
2018 - ADDY Awards - BEST OF SHOW / GOLD (C21 Restaurant - NDSS) Events - National American Advertising
2018 - ADDY Awards - MOSAIC GOLD (C21 Restaurant - NDSS) Events - National American Advertising
2018 - ADDY Awards - GOLD (C21 Restaurant - NDSS) Events - National American Advertising
2018 - ADDY Awards - GOLD (C21 Restaurant - NDSS) Events - Public Service Online Film, Video & Sound
2018 - ADDY Awards - GOLD (C21 Restaurant - NDSS) Events - Public Service TV Commercial
2018 - ADDY Awards - SILVER (C21 Restaurant - NDSS) Events - Public Service TV Commercial
2018 - CAMPAIGN - INCLUSIVE & CREATIVE - TOP 20 (C21 Restaurant - NDSS)
2018 - ADWEEK - OUTDOOR CAMPAIGN OF THE YEAR TOP 10 (C21 Restaurant - NDSS)

2016 - Art Directors Club - Merit (Crest Smiles Campaign) Press

2015 - Cannes Lions BRONZE (Crest Smiles Campaign) Press
2015 - USH Idea Awards SILVER (Crest Smiles Campaign) Press
2015 - Sol de Iberoamérica SILVER (Crest Smiles Campaign) Press

2014 - Cannes Lions - FINALIST (Salvation Coins - Salvation Army) Promo & Activation
2014 - Clio Awards - FINALIST (Polla) Press

2013 - Cannes Lions BRONZE (Innova) Outdoor

2012 - Cannes Lions SILVER (Innova) Press
2012 - Cannes Lions FINALIST (Armar) Outdoor
2012 - Cannes Lions FINALIST (Odis Alarms) Outdoor

2011 - Cannes Lions SILVER (Colgate Whitening) Press
2011 - Clio Awards BRONZE (Master Dog Light) Press

2010 - Cannes Lions - BRONZE (Master Dog Light) Press
2010 - Cannes Lions - FINALIST (Colgate Floss) Press

2010 - Wave Festival - GOLD (Colgate Floss) Press

2010 - Fiap SILVER (Colgate Floss) Press
2010 - Fiap SILVER (Colgate Floss) Press Campaign
2010 - Fiap BRONZE (Colgate Floss) Press

2010 - Achap GOLD (Colgate Floss) Press
2010 - Achap GOLD (Master Dog Light) Press
2010 - Achap BEST ART DIRECTION (Colgate Floss) Press

2010 - Ojo de Iberoamerica - GOLD (Colgate Floss) Press
2010 - Ojo de Iberoamerica - BEST PRINT AD (Colgate Floss) Press